Seminars
BAAL works with publishers to fund a series of seminars and workshops. Currently we facilitate:
Two seminars jointly funded with Cambridge University Press. For details of how to organise a seminar, go to the seminars page.
One workshop jointly funded with Routledge. For details of how to organise a workshop, please go to the workshop page.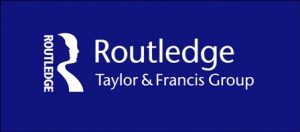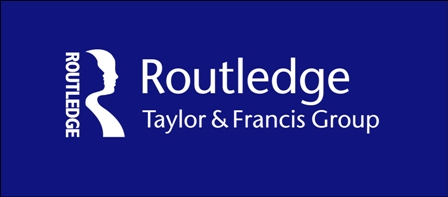 If you are interested in sponsoring a seminar or workshop or other presentation series, please contact the current Seminars Coordinator on the BAAL Executive Committee.
The following proposals have been awarded BAAL-CUP Seminar funding for 2019:
University of Leeds

Blowing away the dust: Illuminating the value of practitioner research in Applied Linguistics

Dr Loreto Aliaga
Dr Judith Hanks
Dr Harry Kuchah
Dr Laura Grassick
Monday 8th – Tuesday 9th April 2019
University of Leeds
Creative Inquiry in Applied Linguistics: Purposes, Practices, Possibilities
Dr Lou Harvey, University of Leeds
Dr Jessica Bradley, Leeds Trinity University
Dr Emilee Moore, Universitat Autónoma de Barcelona
Wednesday 10th-Thursday 11th July 2019
In addition, a repayable float is also awarded to the runners-up:
University of Central Lancashire
Applied Linguistics and Transdisciplinary Impact: Critical Perspectives and Opportunities for Researcher Development
Professor Michael Thomas
Dr Nicola Halenko
June /July 2019
(TBC)
Manchester Metropolitan University
On the interplay of language, hospitality and social justice: interdisciplinary threads
Dr Khawla Badwan
Dr Samantha Wilkinson
Dr John Bellamy
2-3 May 2019
The following proposal has been awarded BAAL-Routledge Workshop funding for 2019:
Language teacher cognition research: theoretical stances and methodological choices
Date:                           18 January 2019
Place:                          University of Exeter
Website: https://exetertesolworkshop.github.io/
Confirmed Keynote Speakers:
Professor Simon Borg, ELT Consultant; Western Norway University of Applied Science
Professor Maggie Kubanyiova, University of Leeds
Workshop information: Over the past decade, there has been a surge of interest in language teacher cognition, as evidenced by special issues of Language Teaching Research (2010), System (2011), Language Learning Journal (2013), The Modern Language Journal (2015) along with more than 600 publications since the 1990s to date.
The main aim of this workshop will focus on the theoretical positions and methodological choices in studying language teacher cognition in different cultural and educational contexts in language learning. This workshop is open to everyone who is interested in researching teacher cognition in language education in contexts of EAL, EFL, ESL, EAP, ESP and EMI.
Organisers: Elaine Jingya Liu (University of Exeter); Dr Enjo Xuying Fan (South China Normal University); Dr Li Li (University of Exeter)

BAAL is a professional association, based in the UK, which provides a forum for people interested in language 

and applied linguistics. We have an international professional membership of around 1000 members. 
To read more about what applied linguistics is and does, click here.