Details of currently funded proposals
These notes are intended as guidelines for the submission of proposals by workshop coordinators. They outline the sort of meeting that BAAL is particularly keen to encourage and the support that BAAL can offer.
Financial template
Applicants will need to follow (with modification if necessary) the financial template available here.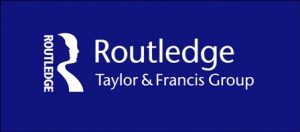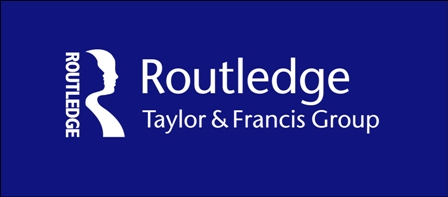 Structure
BAAL is interested in promoting in-depth discussion and participation in a format which is different from the opportunities provided at the Annual Meeting and in other seminar programmes. These might include hands-on workshops or other training events that feature a substantial degree of participant involvement.
Members preparing proposals for BAAL / Routledge workshop should bear in mind the following:
Proposals should investigate emergent, timely or relevant methods or topics. We welcome evidence of a general need for the workshop, as well as an attempt to cater for participants' specific needs.
The workshop can be organised by either postgraduate students, or academics, or the two working together.
The main target participants are expected to be postgraduate students and early career researchers, although a case could be made for targeting other groups.
The workshop meetings should be small enough that all participants can interact with each other, but without being overly exclusive. We recommend meetings of ideally 15–40 people.
The workshop should be held in a place accessible to the majority of members (i.e. they should normally take place in the UK), and excessive travel or accommodation costs for delegates should be avoided where possible.
The workshop should include an opportunity for discussion among participants and, where relevant, hands on activities.
Innovative formats are welcome.
In selecting speakers, organisers are encouraged to include sessions led by students or early career researchers, as well as those more established in the field.
The workshop may lead to the formation of a network or group with further opportunities for sharing and learning. In some cases there may be other concrete academic outcomes. Please specify if you think this will be the case.
The co-ordinators should liaise with the BAAL Seminars Coordinator to ensure that a representative from the BAAL Executive Committee can attend in some capacity for at least part of the event to present on the work of BAAL. The costs should be considered in budgeting for the event.
Financial support
Financial support for one workshop which is successful in the competition takes the following forms:
a) a repayable float of £500
b) a non-repayable grant of £1500
In addition, a runner up in the competition for the main funding may be awarded BAAL support:
a repayable float of £500 (This additional award will be made at the discretion of the BAAL Executive Committee.)
These grants are intended to be used towards the costs of bookings, insurance, invited speakers, support for postgraduate students and so on. The grants will automatically be made on request to the BAAL Treasurer Steve Morris (s.morris@swansea.ac.uk) by any workshop co-ordinator whose proposal is adopted for the BAAL / Routledge workshop programme.
Organisation
Once accepted for BAAL / Routledge sponsorship, workshop co-ordinators will receive guidelines on the organisation of workshops. At this point, the following should be noted:
Successful workshops should be advertised on BAALmail, and via the postgraduate Facebook group, as a BAAL/Routledge workshop. Any local publicity should also state that the workshop is supported by BAAL and Routledge.
BAAL does not expect to make a financial profit out of the workshops, and will not cover any loss made by a workshop. Proper accounts explaining how BAAL grants have been spent will need to be provided to BAAL treasurer Steve Morris.
A report on the workshop will be required for the BAAL newsletter within 4 weeks of the workshop having taken place.
Workshop Proposals
The workshop programme is the subject of an open competition. BAAL members are invited to submit proposals for workshops each year by the middle of  February. All bids will be scrutinised by the Executive Committee. The results will be announced in March each year. Workshops must be held by the end of February the following year.
Please submit proposals by email. They should not exceed 2000 words in total and should include the following information:
Workshop Title
Date
Place
Name / Institution of Workshop Co-ordinator(s) (only proposals submitted by BAAL members can be considered)
Full contact details (email and postal addresses and telephone number)
Objectives of the workshop
Rationale
Organisation

numbers – organisers are encouraged to be realistic about likely numbers and particularly to avoid over-estimating likely interest
participants – e.g., by invitation or application, keynote speakers, etc.
length of event / sessions, number of papers, discussion groups, workshops
projected costs to participants (if any)

Proposed use of sponsorship money, including projected costs where possible
Proposals or enquiries to: Li Li (Li.Li@exeter.ac.uk)

BAAL is a professional association, based in the UK, which provides a forum for people interested in language 

and applied linguistics. We have an international professional membership of around 1000 members. 
To read more about what applied linguistics is and does, click here.